Gallery of realizations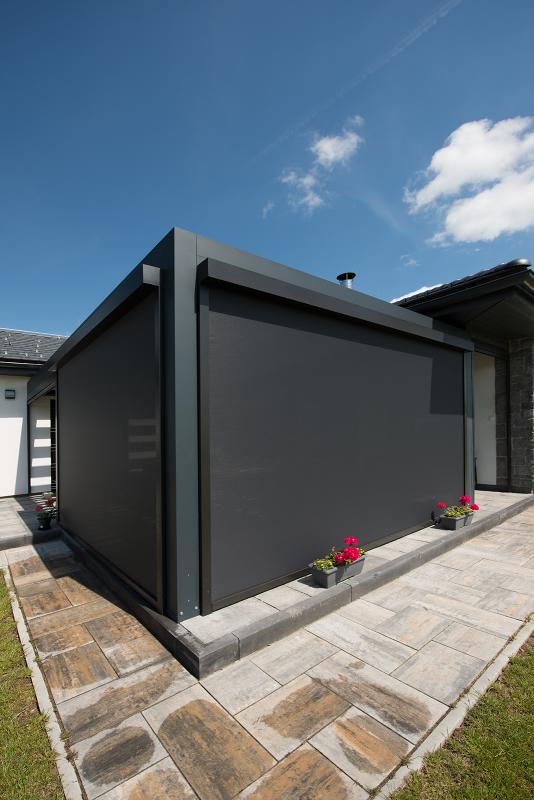 Pergolas
Pergolas are an elegant and practical accessory for family homes or restaurant terraces. Climax makes quality aluminium pergolas to measure that are maintenance-free. Pergolas differ from awnings by their construction and function. They are more stable and protect not only against the sun but also the rain. The roofs of pergolas comprise of aluminium slats that you can tilt or a strong waterproof shading fabric. Our best product in the pergola category is the bioclimatic pergola Lamelino.
Conservatory shading
Conservatories and glass canopies often form part of family homes. Particularly over summer, however, conservatories become uninhabitable. Conservatory shading from Climax prevents the interior from overheating and helps to create a pleasant environment. It is also suitable for shading prepared structures at restaurant and café gardens.
Why purchase pergolas and conservatory shading?
Pergolas and shading for conservatories from Climax greatly increase the functionality and appearance of a home. Pergolas do not allow the sun´s rays to enter, they protect against the rain and make the time you spend on the terrace more pleasant all year round. Gardena outdoor screens for shading conservatories primarily prevent the overheating of the interior. The extension of pergola roofs and awnings for conservatories is in most cases controlled electrically. Select from a wide selection of colours, patterns and fabric types.